The advanced pool is a Whitelabel online football pool intended for large groups. The minimum player count for this pool is 2,500 and can be expanded to over 50,000. The advanced pool contains the basic components as standard, supplemented with almost all add-on packages developed by Whitelabel.nl.
Advanced parts
Design as on demo.whitelabelpool.nl (house style colors possible)
Company logo (top left)
Company logo in email template
Incl. 2500 players (expandable to over 50,000)
Introduction text on homepage
Block upcoming matches on homepage
Block latest results on homepage
Block top 5 players
Block prize carousel on homepage and prize page * Consult the Gaming Authority regarding the possibilities based on your situation
Match History (Prediction Help)
Standings / fixtures / prizes / help page
Registration / profile / password forgotten page
Prediction and points page
Tell a friend invite system
CSV/XLS export options (participant file)
Automatic processing of results and matches
100% SAAS solution (hosting/installation/management)
Hosting in AWS (Amazon) EU
Responsive design phone/tablet/desktop
Additional packages
Extension options
The following items can be added to the advanced pool for an additional fee.
Custom design
In addition to the included branding package, we have the option for additional custom design.
Other customization
If desired, other customization can be applied to the advanced pool. Eg an OAUTH/SSO link or a subleague/department import.
Web app version (PWA)
We have developed a special web app version of the platform. This version can run alongside the normal website and provides a better experience for mobile users.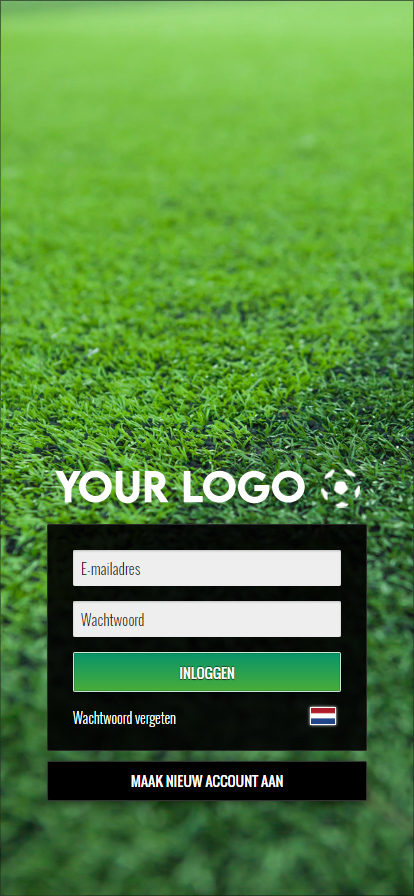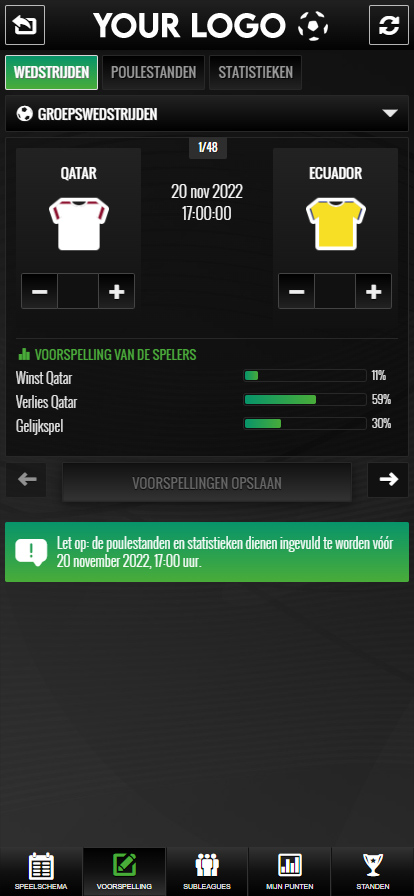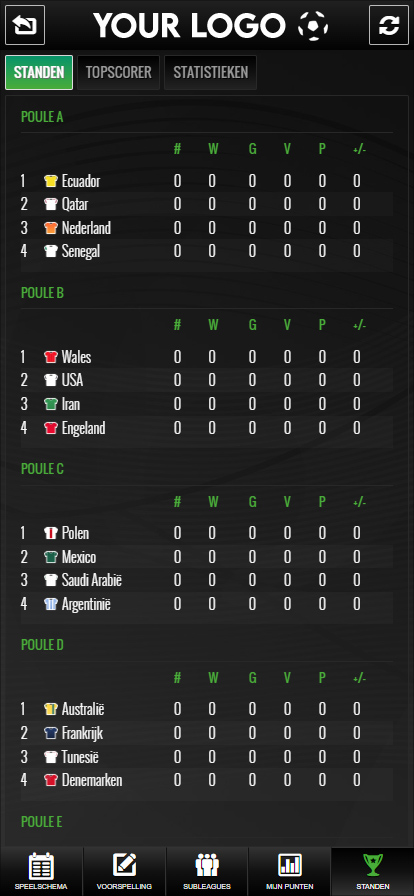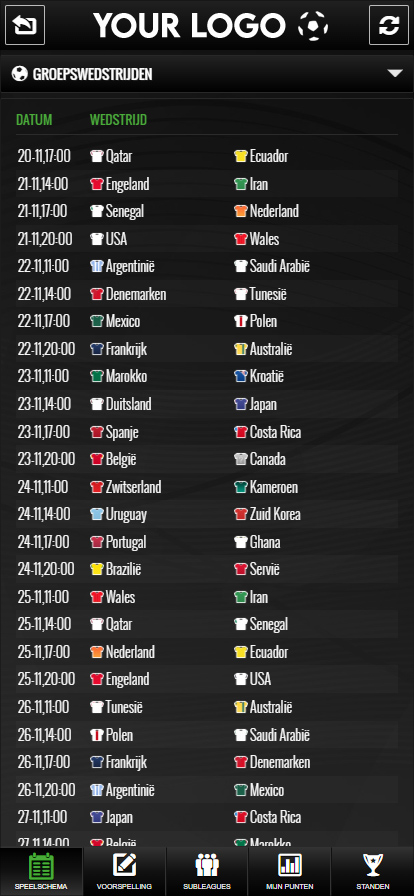 Expansion players
The advanced pool can be expanded to more than 50,000 in terms of player numbers. Request a quote for an overview of the costs for player expansion (tiers)
Request a quote
Want to receive more information about our basic pool? Click on here to request a quote without obligation